Your local independent funeral service.
A unique and indispensable role in society.
At Anstey & District Funeral Services we perform a unique and indispensable role in society. It is a role which is part profession and part vocation. Our Funeral Directors are always available in time of need to provide emotional support, expert and practical advice. We are a fully independent family run company. The services provided at our premises at Talbott House, Leicester Road, Anstey, have been carefully and thoughtfully developed to provide a combination of immediate attention, personal care, efficiency and professionalism.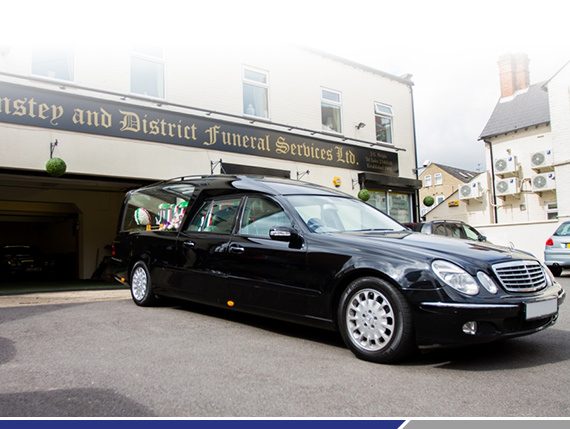 Founded in 1992 and owned by local residents, John and Pat Wright. We are the only independent funeral directors in the local area.
Our Funeral Directors are always available in your time of need to provide emotional support as well as expert and practical advice.
Our services can provide you with a combination of immediate attention, personal care, efficiency and professionalism .
The business was established in 1992 by John and Pat Wright who boast over 60 years combined service in the Funeral Profession. The business continues to maintain their vision of placing the emphasis on the quality of service provided and meeting the client's needs.
As a result, we now have an excellent reputation, employ qualified and experienced staff. We feel that our association with the local community gives the families we serve the benefit of our local knowledge that is not readily available elsewhere. We believe that client choice is paramount to providing a good service.
These comments come from cards and letters sent to us after a funeral.
They are unsolicited quotes and are reproduced here with the consent of the writers.

The care and consideration that you showed to us helped us through a difficult time.

Your Kindness and thoughtfulness made what was a difficult time more bearable. The attention you paid to the family was well above the call of duty and was appreciated by everybody. Forever grateful to you!

We found everyone very helpful and supportive to our family during a very sad time, nothing was too much trouble from beginning to end.
Let us introduce you to our members of our staff
Our services are complimented with the modern and personable approach of our qualified Funeral Director, Arran Brudenell, who manages the business on a day to day basis alongside our dedicated team of staff.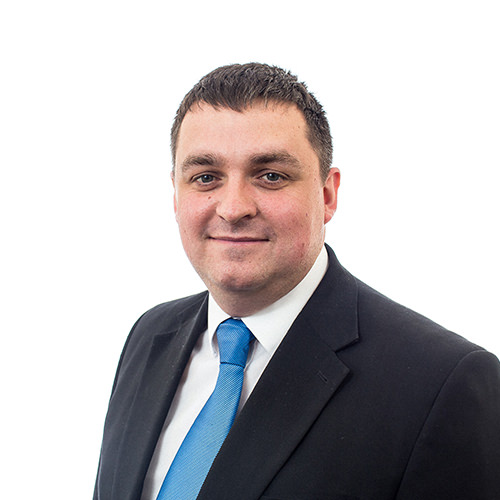 BA(Hons), Cert F.P., Dip F.D., M.B.I.F.D
Managing Director & Funeral Director
Arran joined the firm in 2004, having previously worked for a large travel agent in Leicester. Having no funeral experience, Arran very quickly set about learning as much as he could from John and Pat, and then embarked upon completing the Diploma in Funeral Directing through the National Association of Funeral Directors. Arran completed this complex course in less than 18 months, and at the time was one of the youngest qualified funeral directors in the country.
In 2007, Arran was nominated for, and subsequently won a National Training Award for his achievements in the funeral industry in such a short time.
Arran is responsible for the day to day running of the business, and together with the other members of staff, ensures every funeral takes place in accordance with the families' wishes.
Arran has been involved with the profession nationally in a variety of roles, including
A member of the British Institute of Funeral Directors
A Member of the Independent Funeral Directors College
A member of the Executive Committee of the Society of Allied and Independent Funeral Directors (SAIF)
A member of the Executive Committee of the SAIF Charter Association (The Owners of Golden Charter)
National President for SAIF in 2012/2013
Chairman of the Independents Funeral Directors College between 2013-2016
Arran is a qualified funeral director and holds the following qualifications
Diploma in Funeral Directing (National Association of Funeral Directors)
Certificate in Funeral Practice (Independent Funeral Directors College)
BA (Hons) in Business Management (De Montfort University)
Outside work Arran is a season ticket holder at Leicester Tigers and enjoys watching Formula 1 and Cricket and raising money for charity, in his year as SAIF President he managed to raise over £21,000 for The Children's Air Ambulance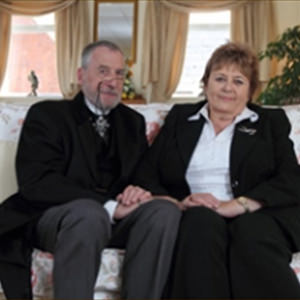 After leaving school, John worked for one of the larger firms of funeral directors in Leicester,before becoming disillusioned by the direction the trade was heading. He then spent some 15 years with Leicester City Council. Seeking a new challenge,and with his desire to see traditional values restored to funerals,he decided to start his own business and Anstey & District was founded in 1992.
Pat is the 3rd generation in her family to have worked in the industry, as both her father and grandfather were funeral directors in the area, having owned the well-respected, C.F Talbott's of Thurmaston (latterly A.S Talbot) a traditional firm of builders, carpenters and funeral directors.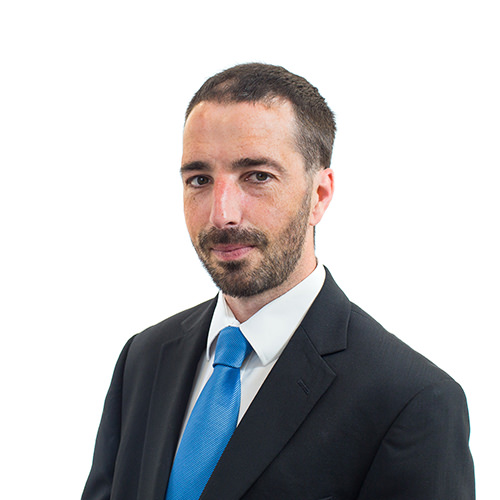 Gareth joined the team in 2006 and on a day to day basis Gareth is responsible for arranging and conducting funerals as well as ensuring our fleet of vehicles are looked after and ensures that loved ones are brought back into our care from hospitals, hospices, nursing homes as well as private residences.
He has completed his Certificate in Funeral Practice and is a qualified Funeral Director, he is also a Member of the Independent Funeral Directors College.
Outside of work Gareth is a season ticket holder at Leicester Tigers and enjoys working outdoors and can often be founded with a mower or a strimmer in his hand helping out family and friends.
Here you will find notices of funerals that will be conducted over the coming days.
Please click on each link to reveal full printable service details and to donate. If you cannot find the funeral announcement you are looking for, please contact one of our offices.
Want to speak to somebody?
Just give us a call and we will be more than happy to talk you through how we can help.
We are proud to recommend Golden Charter
Funerals today are enormously varied and pre-paid funeral plans are popular. Woodland burials and eco-friendly funerals are increasingly favoured. We also welcome unusual requests and will do everything possible to create a bespoke funeral tailored to your wishes.

For those of you who wish a simple, straightforward funeral covering all the essentials.
For those of you who wish a more traditional approach; including superior co in, the use of a chapel of rest, and transport provision for close relatives or friends.
For those of you who wish to cover all aspects of the funeral, including a high quality co in, additional transport provisions for relatives or friends, and a full listing of floral tributes.
With this website we hope to provide impartial guidance and useful information for anyone making funeral arrangements in the UK as well as for people in our local community. We believe that you should expect value for money and the highest standard of care and service from the moment contact is made.
If there is anything which you would like to ask, that perhaps is not covered on this website, then please feel free to contact us on 0116 234 0548.